Project details
Full title: Adverbial clauses as non-canonical adjuncts
Subject area: Humanities
Funding institution: Daimler and Benz Foundation
Funding period: 02/2019 – 01/2021
Project lead: Łukasz Jędrzejowski, University of Cologne, Faculty of Arts and Humanities, Department of German Language und Literature I – Linguistics
E-mail address: adverbial-clauses@uni-koeln.de
---
Project description
Following traditional grammar descriptions, three differents types of dependent clauses have been distinguished: i) complement clauses, ii) adverbial clauses, and iii) relative clauses. The main goal of this project is to investigate adverbial clauses both from a synchronic and diachronic perspective; not only to deepen our understanding of particular adverbial clause types, but also to provide novel insights into how subordination pattern work, come into being and develop. The project intends to pursue a new line of research by examining two patterns of adverbial clauses that have not received much attention in the literature: i) adverbial clauses having a complement clause shape (cf. Legate 2010) and ii) adverbial clauses modifying DPs and behaving like relative clauses (cf. Lasersohn 1996).
References:
Lasersohn, Peter (1996): Adnominal conditionals. Proceedings of SALT 6: 154-166.
Legate, Julie (2010): On how how is used instead of that. NLLT 28(1): 121-134.
---
Project members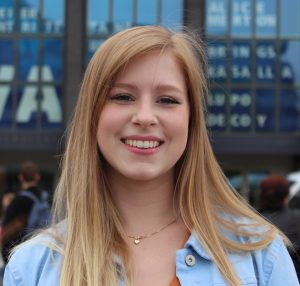 Name: Simone Hess
Position: student assistant
Languages: Luxembourgish, German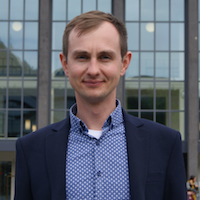 Name: Łukasz Jędrzejowski
Position: project leader
Languages: (older) Germanic and Slavic languages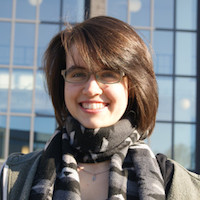 Name: Paula Kleine
Position: student assistant
Languages: older German (16th-19th cent.)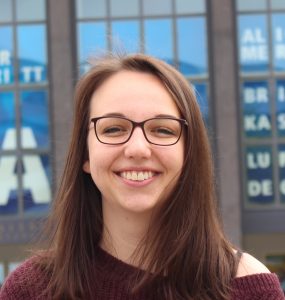 Name: Lisa Lubomierski
Position: student assistant
Languages: German, Dutch
---
Upcoming events
Visiting guest, August 2019

: Yoshio Endo from the Kanda University of International Studies (Japan) will be a short visiting guest in the middle of August. The main aim of our collaboration is to compare the syntax of adverbial clauses in Japanese and German.

Talk, November 2019

: Łukasz Jędrzejowski & Jan Miebach, On adverbial ansonsten-clauses, Saarbrücken Roundtable of Dialect Syntax (SaRDiS 2019), Saarland University (Germany).

Workshop, November 2019

: Łukasz Jędrzejowski & Carla Umbach will be organizing a workshop on non-canonical wh-clauses at the University of Cologne.
Past events
Workshop, July 2019

: Łukasz Jędrzejowski & Constanze Fleczoreck organized a workshop On the Diachrony of Causal Clauses at the 24th International Conference on Historical Linguistics (ICHL 24) at the Australian National University in Canberra (Australia).

Talk, March 2019:

Łukasz Jędrzejowski & Jan Miebach, Ansonsten 'otherwise' as a complementizer. Its distribution and emergence conditions, 4th workshop "Germanistische Linguistik zwischen Köln und Tokio", University of Tokyo (Japan).