2018
2017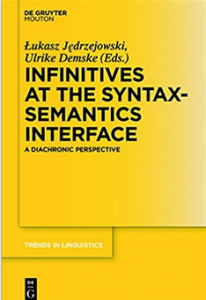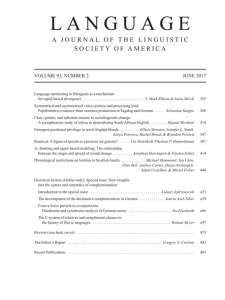 New insights into the syntax and semantics of complementation: Introduction to special issue, in: Language 93(2), section Historical Syntax, e23-e28.
2016
2015
2014
Again on why. But why?, in: Formal Approaches to Slavic Linguistics. The McMaster Meeting 2013 ed. by Cassandra Chapman, Olena Kit & Ivona Kučerová, 151-169. Ann Arbor: Michigan Slavic Publications [pre-final].
2012
2011
Epistemische Modalverben als nicht‑finite Komplemente, in: Geschichte und Typologie der Sprachsysteme ed. by Michail L. Kotin, Elizaveta G. Kotorova & Martin Durrell, 229‑238. Heidelberg: Universitätsverlag Winter.